Are Pet Food Commercials Misleading Consumers?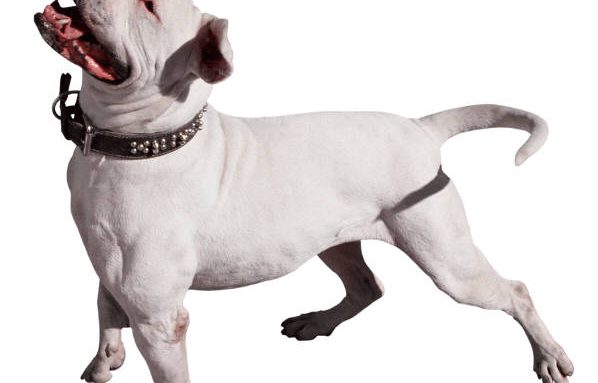 Pet Food Advertising seems to be getting out of control.  It used to be pet food commercials were just cute, now they are cute with specifically marketed snippets of petsumer key words; such as more protein, no preservatives.  They know we are learning and their new advertising techniques show it.  But, are some of the new pet food marketing techniques misleading consumers?
Before we take a close look at the new pet food advertising, it must be mentioned that we have to closely examine advertising of pet food…because of the FDA.  With human food advertising, we don't have to worry that a TV dinner or frozen pizza is made with anything less than human grade ingredients.  But with pet food we do.  Despite federal laws that should prohibit diseased animals, cancerous tissues, drug residues and rodent/bird feces infested ingredients to becoming ingredients of ANY food, the FDA says it's ok for this waste/garbage/risk to become pet food ingredients.  Because the FDA chooses not to enforce federal food safety laws with pet food…We have to ask if what is portrayed in the commercial (or on the bag/can) is accurately portraying the pet food.
First, I called the Federal Trade Commission (FTC).  The FTC website states their mission is "To prevent business practices that are anticompetitive or deceptive or unfair to consumers; to enhance informed consumer choice and public understanding of the competitive process; and to accomplish this without unduly burdening legitimate business activity."  Though there is no 'pet division' of the FTC, the agency told me they do investigate misleading claims made in pet food advertising.  It was suggested to me by the FTC representative to ask specific companies about claims made in television commercials and if explanation didn't match what is portrayed in the commercial I could file a complaint with the FTC.  So…
Commercial #1
Below is one of a series of television commercials for Freshpet.  This television commercial campaign "was measured to be in the top half of 1% of all ads launched in 2011" by Ace Metrix "the authority on television advertising effectiveness."
I called FreshPet.  (Contact Link: http://freshpet.com/contact/)  I asked "In your television commercials, you show grilled chicken breasts, does this mean there is grilled chicken breasts in the pet food?"  (As you can see in the video – there are what appears to be grill marks on the chicken breasts.)  The woman that answered the phone, did not know if the chicken breast was grilled, but stated "I believe it would be if they advertise it that way".  She would have someone call me back that could answer my questions.
In about 15 minutes (11:36 AM ET 7/13/12 – Private Caller) I get a phone call from FreshPet.  My first question to her was "you have a line of pet foods that say 'roasted' in the name, are those foods roasted?"  (Freshpet Select Roasted Meals)
She quickly responded yes.
Amazed, I asked if the ingredients were 'roasted'.  Then she got confused and impatient with me.
Freshpet: "So what is your question?"
ST: "I have several questions."
Freshpet: "Are you asking me if the food is roasted or if the ingredients are roasted?  I don't understand your question."
ST: "Do you not understand roasted?  I want to know if the pet food is roasted as the name implies."
Freshpet: "So what is your question, I don't understand."
ST: "Ok, I'll make this simple, can you tell me what FreshPet means by stating 'roasted' in the title of the pet food?  Just explain what roasted means?"
My next question was to do with the claims FreshPet makes on no preservatives – the 'only preservative we use is the refrigerator'.  I explained that I am aware of pet food regulations that only require a manufacturer to list the ingredients or preservatives they add.  Regulations don't require disclosure of preservatives added by the ingredient supplier.  My question was "Do your ingredient suppliers add any preservatives to the raw ingredients?"  As I was stating this question, she complained that I was talking too fast – 'I can't write as fast as you speak'.  I spoke slowly and repeated the question.
She responded by asking me "how do other pet food companies respond to this question?"  (This meant she knew who I was – I had given FreshPet my name but did not mention TruthaboutPetFood.com.)
I responded to her that I ask other pet food companies this question with regards to fish meal – because of ethoxyquin.  She then asked again, "but what about companies that don't use fish meal, how do those companies respond to this question?"
I told her "I had not asked this question of other pet food companies before.  I was asking them (FreshPet) because of their advertising claiming 'no preservatives'."
Next, I shared that in a recent FreshPet press release they stated they use only "the highest quality of meats."  I told her 'highest quality' of beef is Prime and highest quality of poultry is Grade A.  I asked "is the beef in your pet foods Prime and is the poultry Grade A?"
Next, it seemed she was trying to get me off topic.  She stated "all of us here at FreshPet are pet owners, do you really think any of us would ever harm a pet?"  She said "people never ask that about people food, why do you need to ask such questions about pet food?"  She gave me the example that she just purchased something from Trader Joe's that she didn't ask questions about.
I told her she should, plus I told her because FDA Compliance Policies allow diseased animals and contaminated foods to be processed into pet food, I have to ask – pet owners have to ask.  I told her I am not 'out to get' any pet food company as it is perceived by many manufacturers – I told her I am advocating for pet owners because no pet food should be allowed to contain diseased animals or filth contaminated ingredients.  I told her transparency is all I am out for – pet owners deserve that.
She then asked me if I vote.  I answered yes.  She suggested I run for political office if I wanted to change the FDA.  (Seriously?)  I told her I had a job.  I asked her why isn't FreshPet and Purina and Science Diet and all other pet food manufacturers actively pushing FDA to get rid of the compliance policies?  If no pet food company takes advantage of being able to use waste in their pet foods, why don't they try to get rid of the compliance policies?  She said it was "because they are a federal agency."
ST: "So?  The FDA gives pet food loopholes to avoid federal food safety law – if you really care about the health of pets, wouldn't you want to help get rid of the compliance policies that allow horrible waste in pet foods?"
Freshpet: "Think about all the starving children in this country."  (What?  Starving children?)
I responded "yes, and what if some of those starving children are eating those pet foods using diseased animals?"
Somewhere in the midst of this strange 'conversation' I did ask if the chicken was grilled.  She promised to return the call with responses to all of my questions.
Commercial #2
Iams 'I am not a Rabbit'
As you see, Iams stated in the commercial "Most dry foods add plant protein like gluten, but Iams never adds gluten."  However the second ingredient in their Iams Proactive Health Adult Chunks dog food is corn meal. The 2012 AAFCO Official Publication provides no definition for "gluten", but does provide the ingredient definition for "corn gluten meal".  Thus, we can't really be certain of what Iams is referring to in the commercial.
The Iams commercial also makes the statement they add "50% more animal protein".  What does this mean?  50% more animal protein than all other pet foods?  Confusing.  So I sent Iams the following questions…(7/15/12) (Contact Link: http://www.iams.com/contact-us)
"Your new television commercials state Iams never adds glutens.  But your foods contain corn meal.  Can you explain the difference between glutens and corn meal?
And the new commercial states Iams adds "50% more animal protein."  What does this statement mean?  50% more animal protein than what?…all other pet foods?…50% more animal protein than what used to be in Iams foods?  Also, the commercial states "a naturally complete protein source."  What does this statement mean?  Please define what is the 'naturally complete protein source' – what is 'complete'?"
Commercial #3
Whiskas
I'm confused.  If Iams adds "50% more animal protein", but Whiskas claims they have the "highest level of protein"…What?
So I sent Whiskas the following questions…(7/13/12) (Contact Link: http://www.whiskas.com/contact_us.aspx)
Your television commercial makes the statement "Highest Level of Protein."  What does this imply?  Does this mean Whiskas Meaty Selections cat food contains the 'highest level of protein' of all cat foods?"
I ask each and every concerned pet food consumer out there to ask the tough questions of all pet food manufacturers.  If you see a pet food television commercial that displays grilled meat – ask the company if the meats are actually grilled.  If you see a television commercial that states it has 'more protein' – ask them to explain what this means.  Document your questions and wait to see if you are provided a response.  Depending on the response, if you believe the television commercial is misleading, file a report with the FTC (Click Here).  As well, if you believe a pet food television commercial is misleading, report it to FDA (240-276-9300 or AskCVM@fda.hhs.gov) and to your State Department of Agriculture (Pet Food Investigator).  When responses are received from Freshpet, Iams, and Whiskas – they will be posted.
Warning:  Asking tough questions of pet food manufacturers can often leave you feeling like you are in the middle of the Abbott and Costello skit Who's on first?  Brace yourself, it might be a confusing (misleading) conversation.
Wishing you and your pet(s) the best,
Susan Thixton
Pet Food Safety Advocate
Author, Buyer Beware
Co-Author Dinner PAWsible
TruthaboutPetFood.com
PetsumerReport.com
What's in Your Pet's Food?
Is your dog or cat eating risk ingredients?  Chinese imports?  Petsumer Report tells the 'rest of the story' on over 2500 cat foods, dog foods,  and pet treats.  30 Day Satisfaction Guarantee. www.PetsumerReport.com
Have you read Buyer Beware?  Click Here
Cooking for pets made easy, Dinner PAWsible

Are you subscribed to Truth About Pet Food Newsletter?  Click Here to subscribe
Follow Truth about Pet Food on Twitter
Become a Fan of Truth about Pet Food, Dinner PAWsible, Buyer Beware on Facebook
Find Healthy Pet Foods in Your Area Click Here