Food Dyes called Rainbow of Risks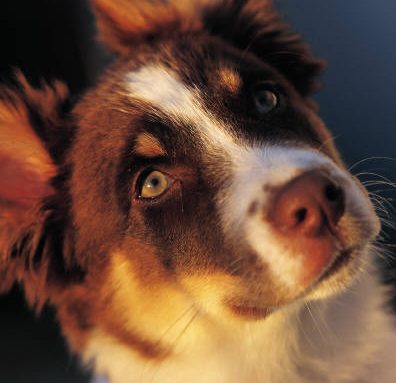 The Center for Science in the Public Interest (CSPI) has published a informative report on the risk of food dyes.  CPSI states many currently approved dyes raise health concerns.
Many pet foods and treats include dyes merely to please the eye of the consumer; the pets don't care what color the food or treat is and can't see the colors anyway.  While research on risks of dyes in food is primarily done to show risks to humans, these studies are done on laboratory animals.  Thus negative results prove dyes are a risk to the dogs and cats consuming them in foods and treats.
Of the common food dyes found in pet foods and treats, the CSPI summary states…
"Blue 2 cannot be considered safe given the statistically significant incidence of tumors, particularly brain gliomas, in male rats.  It should not be used in foods."
"Red 40, the most-widely used dye, may accelerate the appearance of immune-system tumors in mice.  The dye causes hypersensitivity (allergy-like) reactions in a small number of consumers and might trigger hyperactivity in children.  Considering the safety questions and its non-essentiality, Red 40 should be excluded from foods unless and until new tests clearly demonstrate its safety."
"Yellow 5 was not carcinogenic in rats, but was not adequately tested in mice.  It may be contaminated with several cancer-causing chemicals.  In addition, Yellow 5 causes sometimes-severe hypersensitivity reactions in a small number of people and might trigger hyperactivity reactions in a small number of people and might trigger hyperactivity and other behavior effects in children.  Posing some risks, while serving no nutritional or safety purpose, Yellow 5 should not be allowed in foods."
"Yellow 6 caused adrenal tumors in animals, though that is disputed by industry and the FDA.  It may be contaminated with cancer-causing chemicals and occasionally causes severe hypersensitivity reactions.  Yellow 6 adds an unnecessary risk to the food supply."
Read the ingredient list in your pet foods and treats; look for and avoid all foods and treats that contain dyes.   To read the full CSPI report, visit http://cspinet.org/new/pdf/food-dyes-rainbow-of-risks.pdf
Wishing you and your pet(s) the best,
Susan Thixton
Pet Food Safety Advocate
Author, Buyer Beware
Co-Author Dinner PAWsible
TruthaboutPetFood.com
PetsumerReport.com
What's in Your Pet's Food?
Is your dog or cat eating risk ingredients?  Chinese imports?  Petsumer Report tells the 'rest of the story' on over 2500 cat foods, dog foods,  and pet treats.  30 Day Satisfaction Guarantee. www.PetsumerReport.com
Have you read Buyer Beware?  Click Here
Cooking for pets made easy, Dinner PAWsible

Are you subscribed to Truth About Pet Food Newsletter?  Click Here to subscribe
Follow Truth about Pet Food on Twitter
Become a Fan of Truth about Pet Food, Dinner PAWsible, Buyer Beware on Facebook
Find Healthy Pet Foods in Your Area Click Here
100% Consumer Supported
This website and the advocacy efforts of its author Susan Thixton are 100% supported by pet food consumers. Please help support pet food advocacy work. To learn more
Click Here
Register to receive the TAPF Newsletter
2019 List
The 2019 List of Pet Foods I would trust to feed my own pets