Dog's Death due to Microchip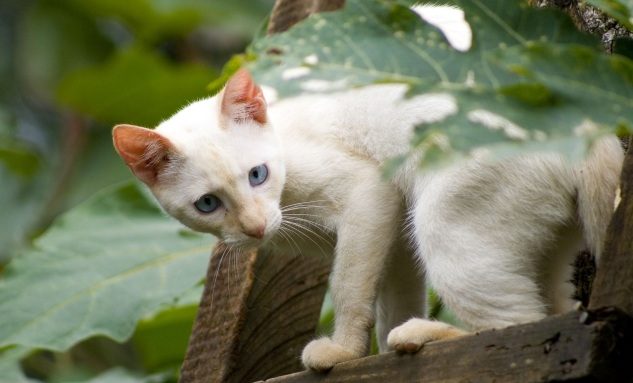 Lori and Ed Ginsberg of Agua Dulce, CA lost their little Charlie Brown, a long haired Chihuahua; the dog bled to death after a microchip implant. Charlie Brown's veterinarian, Dr. Reid Loken, confirmed that the little dog died from blood loss associated with the microchip. Los Angeles county law requires all pets to be micro-chipped, as does several other cities across the US. http://www.rense.com/general84/dog.htm
Although pet owners are led to believe micro-chipping is completely safe, modern research shows a different story.
Dr. Katherine Albrecht, a Harvard trained researcher, has studied pet and human microchips and published a startling report based on years of scientific studies. Between 1996 and 2006 research has shown a link between implanted microchips and cancer; research has concluded that the microchip implants induced the malignant tumors. All tumors were found at or near the implantation site on the study animals.

Researchers provide the following explanation for cancerous tumors found around microchip implants in animals:
1. Foreign-Body Tumorigenesis: The presence of a foreign body under the skin may cause cellular changes that lead to cancer.
2. Post-Injection Sarcoma: Inflammation from the chip-injection procedure may give rise to cancer.
3. Possible Genotoxic Properties of the Implant: The microchip may have carcinogenic properties or cause the body to produce carcinogenic byproducts.
4. Radio-Frequency Energy Emissions from the Transponder or Reader: The radio-frequency energy involved with the device may contribute to tumor formation.
For more information on Dr. Albrecht's research, visit http://www.antichips.com/default.htm.
To listen to Dr. Albrecht and the Ginsberg's interview visit: http://www.katherinealbrecht.com/index.php?option=com_content&view=category&layout=blog&id=20&Itemid=129
Scroll down to Wednesday February 4, 2009 show. 
Wishing you and your pet(s) the best,
Susan Thixton
Pet Food Safety Advocate
Author, Buyer Beware
Co-Author Dinner PAWsible
TruthaboutPetFood.com
PetsumerReport.com
What's in Your Pet's Food?
Is your dog or cat eating risk ingredients?  Chinese imports?  Petsumer Report tells the 'rest of the story' on over 2500 cat foods, dog foods,  and pet treats.  30 Day Satisfaction Guarantee. www.PetsumerReport.com
Are you subscribed to Truth About Pet Food Newsletter?  Click Here to subscribe
Follow Truth about Pet Food on Twitter
Become a Fan of Truth about Pet Food, Dinner PAWsible, Buyer Beware on Facebook
Find Healthy Pet Foods in Your Area Click Here
100% Consumer Supported
This website and the advocacy efforts of its author Susan Thixton are 100% supported by pet food consumers. Please help support pet food advocacy work. To learn more
Click Here
Register to receive the TAPF Newsletter