Evangers Pet Food Troubles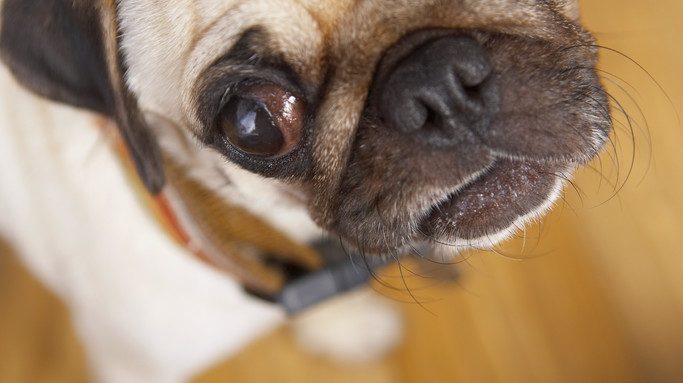 Last year the FDA issued a Warning Letter to Evangers Pet Food, no close out of this investigation has been issued (the FDA is still investigating).  Now I've been made aware of another concern for this pet food manufacturer; a judgment that appears to have cost them significant fines.
Source for the following, an Appellate Court Decision, Circuit Court of Cook County, dated November 28, 2012:  http://www.state.il.us/court/R23_Orders/AppellateCourt/2012/1stDistrict/1113100_R23.pdf
The Village of Wheeling, an Illinois municipal Corporation, Plantiff-Appellee, v. Evanger's Dog and Cat Food Co., Inc., an Illinois corporation, Defendant Appellant.
Paragraph 5: "Throughout the summer of 2006, the Village received numerous odor complaints emanating from Evanger's production of dog and cat food. As set forth in our prior opinion, the Village issued citations to Evanger's on August 24, 2006, for violating several ordinances. The citations alleged: failure to provide tight-fitting garbage can lids – containers of food waste not covered with tight-fitting lids; failure to provide approved containers – food waste held in unapproved containers; failure to remove refuse – accumulation of refuse stored on exterior property; and failure to abate stagnant water – accumulated stagnant water on exterior property."
Paragraph 10: "Jeff Wolfgram, a water operator with the Village, testified about an incident that occurred on the evening of July 3, 2008, involving Evanger's. That night, he received a call about a liquid with a bad odor leaking onto the road. The liquid had a sewer or dead animal smell to it. He traced the liquid back to Evanger's. At Evanger's, he noticed a lot of liquid on the ground as well as several pieces of chicken. Wolfgram also saw a red liquid that looked like blood being drained into the storm sewer from a semi-trailer. Towards the back of the property, there were pumps that were discharging a greasy liquid that smelled like the liquid on the road. He also noticed that the grease interceptors that help filter the waste from the manufacturing process were full and needed to be cleaned. He further noticed that many of the storage totes that were used for storing raw materials or trash did not have lids."
Paragraph 11: "Beverly Slaby, a health officer for the Village, testified that she became involved in the Evanger's case in June 2006. The Village had received complaints about Evanger's, so Slaby first went to Evanger's in September 2006. She observed open containers of chicken, flies, maggots, refuse and unsanitary conditions on the property.  When she inspected the grease interceptors, they were heavily full of grease and there were maggots inside. Slaby also noticed a strong rotting meat smell. In 2008, she continued to receive complaints about the smell. There was also a complaint from the asphalt company next door that water and grease were leaking onto its property. On numerous occasions during the summer of 2008, Slaby went to Evanger's and observed open containers of food and the same rotting meat smell. She saw plastic crates without tight fitting lids and flies and maggots around the crates. There were maggots in the grease interceptors, which meant that they were not well maintained.  She further stated that the last time she went to property on Nov. 7, 2008, there were a few bins of chicken that were left open."
Paragraph 12: "Joel Sher, the vice-president of Evanger's, explained that on the night of July 3, 2008, Evanger's sewer backed up, which was responsible for the liquid being discharged onto the road. He stated that the pumps were not discharging the liquid onto the road, rather, they were pumping it into an empty grease interceptor. The liquid on the road was caused by the sewer backup, which he believed was caused by a large rock from the asphalt company next door. Sher further explained that the air conditioning unit on one of the trailers had failed, due to the heavy dust coming from next door, which is why there was liquid dripping from the trailer. Sher also claimed that the grease interceptors were well maintained and were cleaned out weekly. He denied that any raw material had been left in bins or totes outside and added that they all have tight fitting lids."
Paragraph 21: "We find that Fried's affidavit complied with Rule 191. Freid stated that she personally performed numerous inspections at Evanger's and detailed her observations on specific dates. For example, she noted that on March 5, 2007, she observed: debris and junk stored in the rear of the property; rusted and unused equipment in the rear of the property stored dangerously high, unused equipment and debris in the rear of property; pallets piled up in the rear of property; rusted trailers with debris inside and stored underneath; rusted trailers being used for storage; piping and conduit laying against a shed; rusted equipment and plastic totes for chicken product stored in the rear of the property; storage inside the trailers; wildlife tracks in and around trailers – possible wildlife harborage under and in damaged trailers; and, rusted trailers used for storage. Further, on June 21, 2007, she observed: "thousands" of maggots on rotten decaying animal parts; flies all over the property and open and exposed rotting animal parts; flies and maggots over unknown rotting substances. She also referenced the attached pictures in her affidavit. We find that the affidavit complies with Rule 191 because Fried's observations consist of specific facts rather than conclusions, which were based on her personal knowledge. Although it appears from the trial court's comments that the court did not consider the affidavit, we find it proper."
Paragraph 36: "Evanger's next contends that the trial court erred in refusing to return Evanger's funds. After the hearing on the Village's petition to revoke the order of supervision, the trial court imposed a fine on Evanger's of $168,000. Subsequently, the Village obtained $168,000, in funds from Evanger's bank accounts in satisfaction of the judgment. After we reversed and vacated the trial court's orders imposing and revoking supervision, the Village successfully moved to have the money deposited with the Clerk of the Circuit Court. Evanger's argues that this was error and Evanger's was "deprived of its property without due process." However, Evanger's fails to argue how the court's order lacked due process. In sum, we conclude that the proceedings did not deprive Evanger's of its due process rights."
Paragraph 37: "Accordingly, the judgment of the circuit court is affirmed."
The above Paragraph 37 means the judgment of the lower court was upheld.
As for Evanger's pet food problems of last year, approximately 1 month ago Laura Alvey of FDA told me the FDA is still investigating and can make no further comment on the Warning Letter issued May 5, 2011.
Wishing you and your pet(s) the best,
Susan Thixton
Pet Food Safety Advocate
Author, Buyer Beware
Co-Author Dinner PAWsible
TruthaboutPetFood.com
PetsumerReport.com
What's in Your Pet's Food?
Is your dog or cat eating risk ingredients?  Chinese imports?  Petsumer Report tells the 'rest of the story' on over 2500 cat foods, dog foods,  and pet treats.  30 Day Satisfaction Guarantee. www.PetsumerReport.com
2013 List
Susan's List of trusted pet foods.  Click Here
Have you read Buyer Beware?  Click Here
Cooking for pets made easy, Dinner PAWsible

Are you subscribed to Truth About Pet Food Newsletter?  Click Here to subscribe
Follow Truth about Pet Food on Twitter
Become a Fan of Truth about Pet Food, Dinner PAWsible, Buyer Beware on Facebook
Find Healthy Pet Foods in Your Area Click Here