Champion Pet Food Lawsuit Amended – 'risk of inclusion of Pentobarbital'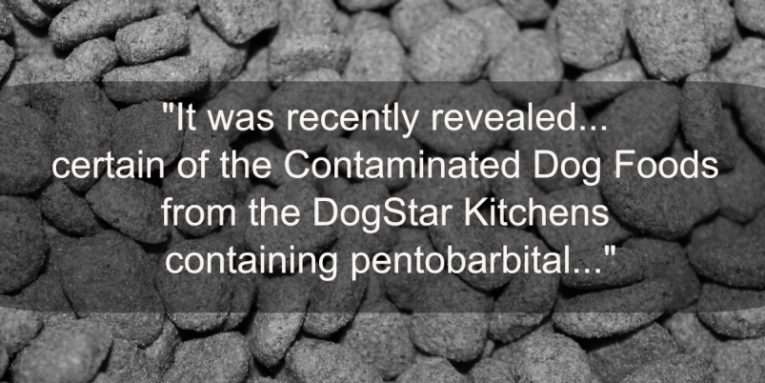 The class action lawsuit against Champion Pet Food (manufacturer of Orijen and Acana) has been amended in a concerning way. The lawsuit now includes "risk of inclusion in their pet food of pentobarbital…"
Filed in Colorado today (11/12/18) was an amended lawsuit (complaint) against Champion Pet Food. The initial lawsuit against Champion was based on "negligent, reckless, and/or intentional practice of misrepresenting and failing to fully disclose the presence of heavy metals and toxins in their pet food sold throughout the United States." Now the lawsuit states this:
"…bring this Class Action Complaint against Defendants Champion Petfoods USA, Inc. and Champion Petfoods LP ("Defendants"), for their negligent, reckless, and/or intentional practice of misrepresenting, failing to test for, and failing to fully disclose the presence and/or risk of inclusion in their pet food of heavy metals, pentobarbital, toxins and/or unnatural or other ingredients that do not conform to the labels, packaging, advertising and statements sold throughout the United States."
The clue to this concerning change in the Champion Pet Food lawsuit was this statement:
"It was recently revealed on information and belief that Defendants were knowingly, recklessly and/or negligently selling certain of the Contaminated Dog Foods from the DogStar Kitchens containing pentobarbital, a substance largely used to euthanize animals."
"DogStar Kitchens" mentioned in the lawsuit is the newer Champion plant located in Auburn, Kentucky. The Champion website states this about the Kentucky plant: "Located on 85 acres of lush farmland in Auburn, Kentucky and custom-built from the ground up to advance our Biologically Appropriate and Fresh Regional Ingredient mission, our DogStar kitchens have won significant awards in the pet food industry."
The lawsuit does not disclose if someone has tested a Champion Pet Food and found pentobarbital, but it reads as if that is the case. As for the possibility that this is a false claim added to the lawsuit, a friend that is an attorney stated "all lawsuits have to be based on a good faith basis".
If any information is provided to us about the pentobarbital in Kentucky Champion pet food plant, it will be shared.
To read the full amended lawsuit against Champion Pet Food, click here.
To contact law firm, click here.
Fact: Champion Pet Food is a feed grade pet food. The FDA openly allows ANY feed grade pet food manufacturer to utilize "material from diseased animals or animals which have died otherwise than by slaughter" in their products with no disclosure to the pet owner. Pet food ingredients sourced from "diseased animals or animals which have died otherwise than by slaughter" are a direct violation of the Federal Food, Drug, and Cosmetic Act. But…FDA ignores the very laws they are required to enforce.
In other words, any feed grade pet food could be utilizing euthanized animal meat just like many others have in the recent past BECAUSE the FDA lets them. As well, every single AAFCO meat ingredient definition allows the use of diseased or non-slaughtered animal material too. No consumer is warned or alerted, in fact the pet food ingredient definitions that allow the waste are hidden from public view.
If this is true – this is one more sad example of the waste allowed by FDA that pet food manufacturers are making billions on. This is the illegal cooperation between FDA and feed grade pet food manufacturers to cheat and deceive pet owners. It's collusion.
The only type of pet food that would be guaranteed by law not to utilize euthanized animal meat would be a pet food that states "Human Grade" on the label. Human grade pet foods are manufactured in a licensed human food facility that by law can only utilize USDA inspected and passed meat. Raw pet foods manufactured under "constant USDA inspection" would as well by law not be allowed to utilized diseased or non-slaughtered animal meat. Consumers cannot trust a human grade claim on a website – regulatory authorities never scrutinize pet food websites for truthful or false claims. Only trust a Human Grade claim on a pet food label or with raw pet food, ask the manufacturer to provide you their USDA plant ID number (and call the USDA plant to confirm it is made under inspection).
Update: Received tonight from a pet owner was two statements from Champion Pet Food admitting to pentobarbital in a fat ingredients. Click Here and Here to read.
Wishing you and your pet(s) the best,
Susan Thixton
Pet Food Safety Advocate
Author Buyer Beware, Co-Author Dinner PAWsible
TruthaboutPetFood.com
Association for Truth in Pet Food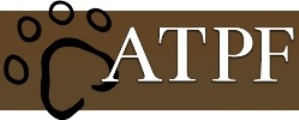 Become a member of our pet food consumer Association. Association for Truth in Pet Food is a a stakeholder organization representing the voice of pet food consumers at AAFCO and with FDA. Your membership helps representatives attend meetings and voice consumer concerns with regulatory authorities. Click Here to learn more.
What's in Your Pet's Food?
Is your dog or cat eating risk ingredients?  Chinese imports? Petsumer Report tells the 'rest of the story' on over 5,000 cat foods, dog foods, and pet treats. 30 Day Satisfaction Guarantee. Click Here to preview Petsumer Report. www.PetsumerReport.com
The 2018 List
Susan's List of trusted pet foods. Click Here to learn more.
Have you read Buyer Beware?  Click Here
Cooking pet food made easy, Dinner PAWsible

Find Healthy Pet Foods in Your Area Click Here
100% Consumer Supported
This website and the advocacy efforts of its author Susan Thixton are 100% supported by pet food consumers. Please help support pet food advocacy work. To learn more
Click Here
Register to receive the TAPF Newsletter
2019 List
The 2019 List of Pet Foods I would trust to feed my own pets