Solid Gold Pet Food Class Action Lawsuit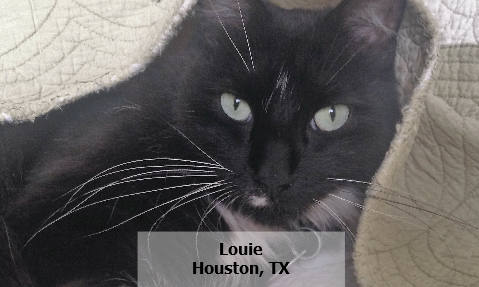 Solid Gold Pet Food is facing a class action lawsuit regarding contamination of "heavy metals, chemicals, and/or toxins."
The Solid Gold Pet Food class action lawsuit was filed in California in late July 2018 claiming "fraudulent and negligent misrepresentation".
Excerpts from the lawsuit complaint:
Plaintiff saw the product's nutritional claims on the packaging, which she relied on in deciding to purchase the Contaminated Cat Foods. Plaintiff would not have paid this money had she known the Contaminated Cat Foods contained any levels of the heavy metals, chemicals, and/or toxins.

The Marketing for the Contaminated Cat Foods was designed to encourage consumers to purchase the Contaminated Cat Foods and lead reasonable consumers, i.e., Plaintiff and the Class, into purchasing the Contaminated Cat Foods.Defendant's Marketing campaign goes to great lengths to associate its pet food products, including the Contaminated Pet Foods, as being nutritious, healthy, holistic, high quality, and possessing stringent quality controls.

For instance, Defendant states that its mission is to "provide dogs and cats with the best possible food, treats and wellness supplements that allow them to live a long, healthy life."Defendant further states that it is "holistic pet nutrition that's carefully formulated to unleash your pet's amazing nature" and uses "high-quality, purposeful ingredients."

Defendant's website also states its "Nutrition Philosophy" is "All that's good, nothing that's not" and further touts: Powerful proteins. Vitamin-rich super foods. Balanced ingredients. For over 40 years, we've traveled the world in search of the most nutritious ingredients on earth. The result: holistic pet nutrition that's carefully formulated to unleash your pet's amazing nature.Defendant's Marketing also continually emphasizes its supposed strict quality controls. For instance, the Marketing for the Contaminated Cat Foods states they are made with "only high quality ingredients that pass strict quality control measures."

Consumers such as Plaintiff are reasonably led to believe the Contaminated Cat Foods do not contain BPA, Heavy Metals, or any other potentially harmful substances based on Defendant's Quality Claims Marketing portraying the Contaminated Cat Foods as holistic, nutritious, healthy, high Quality, and possessing stringent quality controls.

Based on Defendant's Quality Claims, it had a duty to ensure the Contaminated Cat Foods were as represented and not deceptively, misleadingly, unfairly, and falsely Marketed.

Further, based on Defendant's supposed stringent quality controls and assurances, Defendant knew or should have known the Contaminated Cat Foods possessed BPA and Heavy Metals.

Arsenic is deadly to cats in doses of just one to twelve milligrams per pound of body weight. Arsenic poisoning can be caused by acute and/or repeated exposure to the toxin over a long period of time.

Mercury can cause damage to the kidneys and neurological, cardiovascular, and nervous systems in cats.

Cadmium is extremely toxic and has toxic biological effects at concentrations smaller than almost any commonly found mineral.

Finally, BPA, an industrial chemical that is an endocrine disruptor, has been linked to various health issues, including reproductive disorders, heart disease, diabetes, cancer, and neurological problems.

Defendant has wrongfully and misleadingly advertised and sold the Contaminated Cat Foods without any label or warning indicating to consumers that these products contain BPA or Heavy Metals, or that these toxins can accumulate over time in the cat's body to the point where poisoning, injury, and/or disease can occur.
Testing results published in the complaint: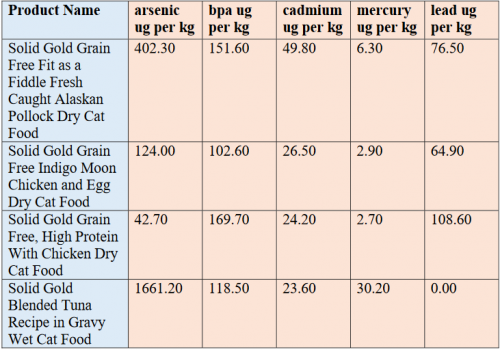 Click Here to read the Solid Gold Pet Food lawsuit complaint.
To contact the law firm, Click Here.
Wishing you and your pet(s) the best,
Susan Thixton
Pet Food Safety Advocate
Author Buyer Beware, Co-Author Dinner PAWsible
TruthaboutPetFood.com
Association for Truth in Pet Food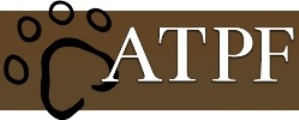 Become a member of our pet food consumer Association. Association for Truth in Pet Food is a a stakeholder organization representing the voice of pet food consumers at AAFCO and with FDA. Your membership helps representatives attend meetings and voice consumer concerns with regulatory authorities. Click Here to learn more.
What's in Your Pet's Food?
Is your dog or cat eating risk ingredients?  Chinese imports? Petsumer Report tells the 'rest of the story' on over 5,000 cat foods, dog foods, and pet treats. 30 Day Satisfaction Guarantee. Click Here to preview Petsumer Report. www.PetsumerReport.com
The 2018 List
Susan's List of trusted pet foods. Click Here to learn more.
Have you read Buyer Beware?  Click Here
Cooking pet food made easy, Dinner PAWsible

Find Healthy Pet Foods in Your Area Click Here
100% Consumer Supported
This website and the advocacy efforts of its author Susan Thixton are 100% supported by pet food consumers. Please help support pet food advocacy work. To learn more
Click Here
Register to receive the TAPF Newsletter
2019 List
The 2019 List of Pet Foods I would trust to feed my own pets