Which Pet Food Ingredients are Recycled Garbage?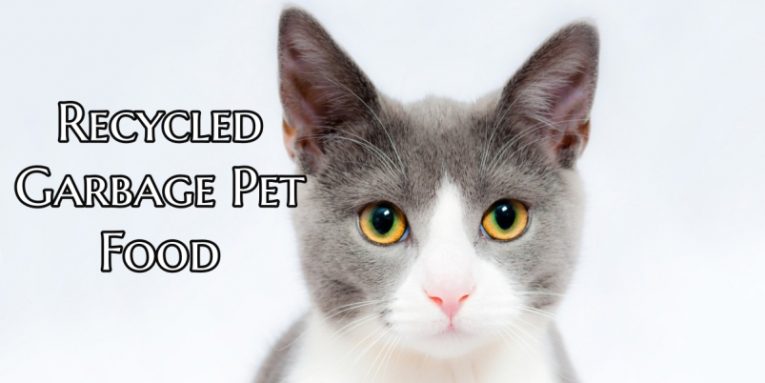 A concerned consumer recently alerted TruthaboutPetFood.com to a pet food that contained the ingredient "Dried Bakery Product"; recycled bakery garbage. The next question was how many other recycled garbage pet food ingredients are there?
Bil-Jac Frozen Dog Food consists of these ingredients (bold added)…
"Chicken, Dried Bakery Product, Chicken By-Product Meal, Beef Liver, Chicken Liver, Dried Beet Pulp, Cane Molasses, Beef Tripe, Brewers Dried Yeast,…"
The second ingredient of this dog food: – "Dried Bakery Product"; an AAFCO legally defined ingredient. What is "Dried Bakery Product"?
Because AAFCO owns and copyright protects the legal definitions of all pet food/animal feed ingredients, the best that can be provided to consumers is an overview of the Dried Bakery Product ingredient definition. Dried Bakery Product is defined by AAFCO under the ingredient category "Human Food By-Products" and is defined as a combination of bread, cookies, cakes, donuts and other 'bakery' products – dried and ground. The legal definition of the ingredient requires the "non-edible material" packaging of the bread, cookies, cakes and donuts to be removed, but there is no clarity to exactly what "non-edible material" packaging would consist of. It is unknown if regulatory authorities would consider plastic/paper/styrofoam packaging as "non-edible material". With certainty, no regulatory authority oversees the manufacture of "Dried Bakery Product" assuring that all "non-edible material" is removed. And, the AAFCO legal definition does not restrict mold levels of the expired/unsellable bread, cookies, cakes and donuts; any and all molded bread, cookies, cakes and donuts would be welcome per the legal definition of the ingredient.
Sent to me by Piers Smart of Scampers Pet Food Store in the UK, below is a video on how the bakery waste is processed (added after original publishing of this article)…
How could garbage…no other way to put it, it's garbage…become a pet food ingredient?
"Dried Bakery Product" is an allowed pet food ingredient because FDA ignores law and because AAFCO ignores law heeding the wishes of the animal feed industry. The animal feed industry wants cheap feed. The cheapest feed is sourced from free garbage.
How many other garbage ingredients are there?
The quick answer is this: unless the pet food is a "Human Grade" pet food (stated on the label, not claimed on the website) – all pet food ingredients could be garbage.
As example "Chicken". Unlike human food chicken, pet food/animal feed chicken is allowed through the AAFCO legal definition to be sourced from condemned chicken; chicken that should be considered garbage. The same holds true for every single pet food ingredient – all meat, vegetables, fruits and grains. Pet food/animal feed ingredients are allowed through AAFCO legal definitions to be sourced from…no other way to phrase it…garbage. Some manufacturers use garbage chicken, others use food quality chicken. But consumers are not informed which is which. Regulations do not allow any pet food manufacturer to state quality of ingredient information (human grade or feed grade) on a pet food label.
Here are a few more 'garbage' ingredients listed in the AAFCO Official Publication (viewable to consumers at a cost of $100.00 a year) that are all allowed ingredients in pet food/animal feed…
"Cereal Food Fines" – bits and pieces of breakfast cereals.
"Sugar Foods By-Product" – basically ground candy.
"Food Processing Waste" – vegetable product wastes from the production of human food.
"Fish Residue Meal" – the residue remaining after the manufacture of glue.
"Dried Meat Solubles" – is the dried waste water of steam processed slaughtered animals.
"Hydrolyzed Poultry Feathers" – ground, processed feathers.
"Fleshings Hydrolysate" – chemically treated bits of animal flesh removed from hides.
"Hydrolyzed Hair" – chemically treated animal hair.
"Leather Hydrolysate" – liquid chromium tanned leather.
"Unborn Calf Carcasses" – self defined.
"Used Cooking Oil, Feed Grade" – used cooking oil recovered from restaurants.
"Dried Poultry Waste" – dried poultry poop.
"Dried Poultry Litter" – dried poultry poop and bedding.
"Dried Ruminant Waste" dried cow, sheep, ect. poop.
I don't know if any pet food contains any of the above 'garbage' ingredients, but per AAFCO legal definitions of these ingredients – they could. It is significant to note, that all of these ingredients are being used in livestock feed right now. And it is significant to note there is no science proving the health benefit of any animal consuming chicken poop (or any of the other garbage ingredients). They are cheap feed ingredients. Industry pushed, FDA and AAFCO complied.
In 2016 TruthaboutPetFood.com filed a Freedom of Information Act request with FDA seeking the scientific evidence proving the safety of multiple questionable pet food ingredients.
Freedom of Information Act Request 2016-4226:
FDA CVM has Compliance Policy relating to pet food and rendered ingredients. CPG 675.400 Rendered Animal Feed Ingredients and CPG 690.300 Canned Pet Food are the Compliance Policies that I am requesting data on.
I am requesting the CVM data that these Compliance Policies were based on – specifically the data that proves rendered diseased or non-slaughtered animals is not a risk to pets. It is assumed CVM has science to prove diseased and/or non-slaughtered are of no risk to pets. I am requesting the science CVM has on this issue (proof this material is of no risk to pets).
FDA response:
"After searching our files, we did not find the requested records."
In other words, there is no science to prove that many pet food/animal feed ingredients are safe.
Carefully read the ingredients of your pet's food. Question the manufacturer on any ingredient that looks questionable. Ask the manufacturer for the legal definition of the ingredient. Ask the manufacturer about quality of ingredients (feed grade or human grade) and ask them to provide you sufficient evidence of any human grade claim. Consumers cannot trust the validity of pet food websites and marketing claims referencing quality of ingredients – regulatory authorities do not scrutinize pet food websites (though they have responsibility to). Consumers can usually trust the validity of a "Human Grade" claim on a pet food label – regulatory authorities do scrutinize this claim on pet food labels. If you have any doubts, request from the manufacturer verification of the Human Grade claim.
My thanks to Renee M. for the heads up on this pet food.
Wishing you and your pet(s) the best,
Susan Thixton
Pet Food Safety Advocate
Author Buyer Beware, Co-Author Dinner PAWsible
TruthaboutPetFood.com
Association for Truth in Pet Food
What's in Your Pet's Food?
Is your dog or cat eating risk ingredients?  Chinese imports? Petsumer Report tells the 'rest of the story' on over 5,000 cat foods, dog foods, and pet treats. 30 Day Satisfaction Guarantee. Click Here to preview Petsumer Report. www.PetsumerReport.com
The 2017 List
Susan's List of trusted pet foods.  Click Here
Have you read Buyer Beware?  Click Here
Cooking pet food made easy, Dinner PAWsible

Find Healthy Pet Foods in Your Area Click Here
100% Consumer Supported
This website and the advocacy efforts of its author Susan Thixton are 100% supported by pet food consumers. Please help support pet food advocacy work. To learn more
Click Here
Register to receive the TAPF Newsletter
2019 List
The 2019 List of Pet Foods I would trust to feed my own pets