Petsumer Report Review of the Month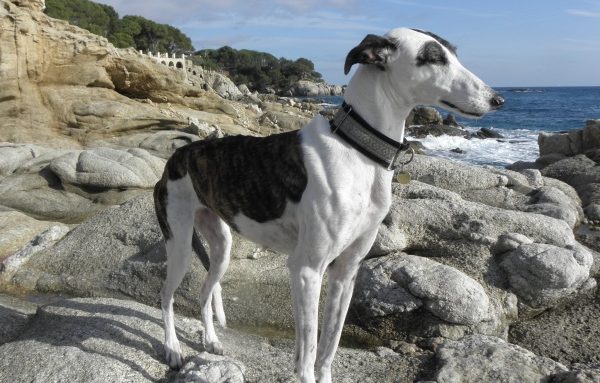 February 2013 Petsumer Report adds new reviews from Brothers Pet Food, Canine Caviar Pet Food, Lotus Pet Food, and Stella and Chewys Pet Food.
Canine Caviar Dog Foods
Canine Caviar dry foods are manufactured at Hi-Tek Rations in Dublin, GA; can foods are made at Evangers in Illinois.  Meat meal ingredients are made from muscle meat only (no bone or internal organs).    For more information visit www.CanineCaviar.com
Gourmet Turkey Dog Food Can
Petsumer Report Rating:   
Ingredients:  Ground Turkey, Water Sufficient for Processing, Carrageenan Gum, Cassia Gum.
Red Flag Ingredients: Carrageenan
US Only Ingredients:  Yes with the exception of lamb meal and venison meal from New Zealand, kelp from Norway
Natural Preservatives: Yes
Shelf Life: 2 years
Crude Protein: 9% Crude Fat: 10% Crude Fiber: 3% Moisture: 76.5%
Calories:  429 kcal/13.2 oz can
Plus
The Canine Caviar Representative stated meat ingredients are USDA inspected and approved (human grade). Company stated cans are BPA free (see note below).
Minus
Contains carrageenan; controversial gum linked to serious illness.
Rating Note: Moisture ingredient is not scored. However, the additional moisture in can foods are of great benefit to cats and to a lesser extent dogs.
To learn more…
…about Carrageenan Click Here
…about BPA Click Here and Here
Susan's Comments
This pet food contains no supplements (vitamins/minerals).  Because of this, I would guess this is not a balanced diet and is recommended only for supplemental feeding.
To my knowledge, large cans (such as the 13.2 oz pet food can) are not currently available BPA free.  This pet food company stated "cans are BPA free"; I would guess this means only the small cans not the large cans.  Not a complete answer provided by this company.
To explain the rating – only the first five ingredients – the majority of the food – are rated and listed in bold type. Grey Font ingredients imply ingredients providing pets little to no nutrition, and Red Font ingredients are Red Flag ingredients that are potentially dangerous to pets. Quality ingredients are listed in bold black font. Five quality ingredients gives the pet food a five Paw Print rating. Four quality ingredients gives the pet food a four Paw Print rating, and so forth. Four Paw Prints is the highest rating possible for a canned pet food. Do not rely on the paw print rating alone; read the Plus/Minus information and manufacturer information at the top of each page.
Petsumer Report is a division of TruthaboutPetFood.com and and proceeds help to support the advocacy work we do.  Petsumer Report is not downloaded to your computer. All subscribers access Petsumer Report™ through a User Name and Password system. If you have not subscribed to Petsumer Report™ and would like to – click here
Wishing you and your pet(s) the best,
Susan Thixton
Pet Food Safety Advocate
Author, Buyer Beware
Co-Author Dinner PAWsible
TruthaboutPetFood.com
PetsumerReport.com
What's in Your Pet's Food?
Is your dog or cat eating risk ingredients?  Chinese imports?  Petsumer Report tells the 'rest of the story' on over 2500 cat foods, dog foods,  and pet treats.  30 Day Satisfaction Guarantee. www.PetsumerReport.com
2013 List
Susan's List of trusted pet foods.  Click Here
Have you read Buyer Beware?  Click Here
Cooking for pets made easy, Dinner PAWsible

Find Healthy Pet Foods in Your Area Click Here