Petsumer Report Review of the Month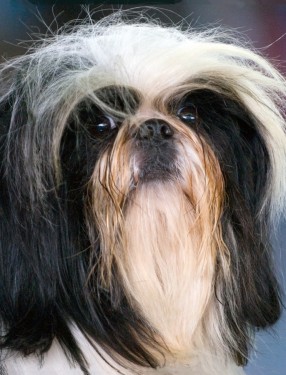 September 2012 Petsumer Report adds new reviews from Petsana Pet Food and Weruva Pet Food.
Petsumer Report Online provides reviews, grade of ingredients, country of origin information, warning of risk ingredients, FDA recall information, GMO information (and more) for over 2500 pet foods/treats.
Petsana Pet Food
Petsana Pet Foods are manufactured in the U.S.; company would not disclose information to who manufactures for them – stated proprietary.  Company did not disclose country of origin of supplements, only provided US company they purchase from.  Petsana stated foods are GMO free and tested to ensure they are free from antibiotics or hormones.  For more information visit http://www.mypetsana.com/
Beef Feast Dehydrated Dog Food
Petsumer Report Rating:
Ingredients:  Sweet potatoes, beef, celery, carrots, cabbage, whole egg, flax seed meal, tricalcium phosphate,  cranberries, papaya, pumpkin, rosemary, parsley, ginger root, dried alfalfa, dried kelp, zinc sulfate, vitamin E acetate, vitamin D3 supplement, vitamin A palmitate.
Red Flag Ingredients: None
US Only Ingredients: Turkey and beef sourced from U.S., most other ingredients sourced locally when available.  When unavailable locally, Petsana stated Asia and South America as country of origin.
Natural Preservatives: Yes
Shelf Life: 14 months
Crude Protein: 22% Crude Fat: 8% Crude Fiber: 8% Moisture: 9%
Calories:   355 kcal/cup
Plus:  The Petsana Representative stated ingredients are certified human quality.    Contains alfalfa, kelp – health promoting ingredients.
Minus:
Susan's Comments
Most of the vitamin/mineral nutritional requirements for this pet food comes from the food.  However some supplements are added.  The company did not provide country of origin information of supplements.
To explain the rating – only the first five ingredients – the majority of the food – are rated and listed in bold type. Grey Font ingredients imply ingredients providing pets little to no nutrition, and Red Font ingredients are Red Flag ingredients that are potentially dangerous to pets. Quality ingredients are listed in bold black font. Five quality ingredients gives the pet food a five Paw Print rating. Four quality ingredients gives the pet food a four Paw Print rating, and so forth. Four Paw Prints is the highest rating possible for a canned pet food. Do not rely on the paw print rating alone; read the Plus/Minus information and manufacturer information at the top of each page.
Petsumer Report is a division of TruthaboutPetFood.com and is not downloaded to your computer. All subscribers access Petsumer Report™ through a User Name and Password system. If you have not subscribed to Petsumer Report™ and would like to – click here
Wishing you and your pet(s) the best,
Susan Thixton
Pet Food Safety Advocate
Author, Buyer Beware
Co-Author Dinner PAWsible
TruthaboutPetFood.com
PetsumerReport.com
What's in Your Pet's Food?
Is your dog or cat eating risk ingredients?  Chinese imports?  Petsumer Report tells the 'rest of the story' on over 2500 cat foods, dog foods,  and pet treats.  30 Day Satisfaction Guarantee. www.PetsumerReport.com
Have you read Buyer Beware?  Click Here
Cooking for pets made easy, Dinner PAWsible

Are you subscribed to Truth About Pet Food Newsletter?  Click Here to subscribe
Follow Truth about Pet Food on Twitter
Become a Fan of Truth about Pet Food, Dinner PAWsible, Buyer Beware on Facebook
Find Healthy Pet Foods in Your Area Click Here