Petsumer Report Review of the Month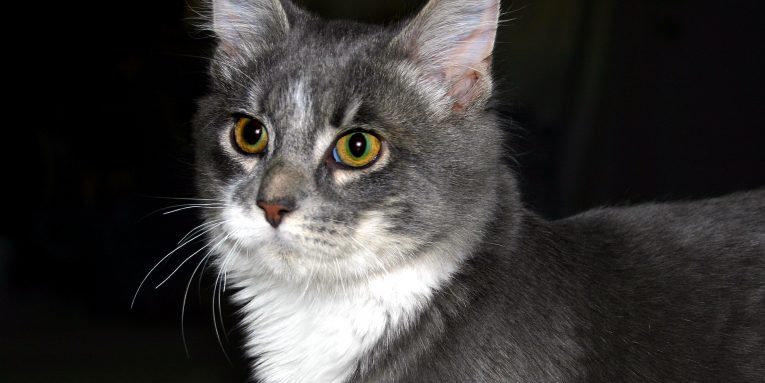 July 2012 Petsumer Report adds new reviews from AvoDerm Pet Food, Pinnacle Pet Food, and Canidae/Felidae Pet Food.
Petsumer Report Online provides reviews, grade of ingredients, country of origin information, warning of risk ingredients, FDA recall information, GMO information (and more) for over 2500 pet foods/treats.
Pinnacle Pet Food
Pinnacle Pet Food is one of the Breeder's Choice lines.  Breeder's Choice has their own (kibble) manufacturing facility in Irwindale, CA.  Fish meal ingredients are preserved naturally.  Pinnacle stated foods are GMO free however they cannot certify this (example – they cannot certify poultry used in pet foods were not fed a GMO diet).  Can cat foods are manufactured in a human food facility in Thailand.  For more information visit http://www.pinnaclepet.com/
Chicken & Tuna Recipe Cat Food Can
Petsumer Report Rating:
Ingredients:   Chicken, Chicken Broth, Chicken Giblets, Tuna, Mackerel, Turkey, Kidney, Oat Bran, Quinoa Seed, Egg Product, Guar Gum, Cottage Cheese, Dried Whey, Salt, Potassium Chloride, Carrageenan, Cranberry Meal, Taurine, Papain, Ferrous Sulfate, Choline Chloride, Vitamin E Supplement, Zinc Oxide, Thiamine Mononitrate, Copper Proteinate, Manganous Sulfate, Niacin, d-Calcium Pantothenate, Vitamin A Supplement, Vitamin D3 Supplement, Pyridoxine Hydrochloride, Riboflavin Supplement, Vitamin B12 Supplement, Folic Acid, Potassium Iodide, Biotin, Sodium Selenite.
Red Flag Ingredients:  Carrageenan
US Only Ingredients:   Some vitamins/minerals sourced from China
Natural Preservatives: Yes
Shelf Life: 2 years
Crude Protein: 10% Crude Fat: 5% Crude Fiber: 1.5% Moisture: 78%
Calories:  183 kcal/5.5 oz can
Plus
The Pinnacle Representative stated ingredients are human grade. The mineral listings read to be chelated or proteinated (for better mineral absorption).  3 oz and 5.5 oz cans are BPA free.  This pet food contains several meat protein sources – chicken, giblets, tuna, mackerel, turkey, kidney, egg.
Minus
Contains carrageenan; controversial gum linked to serious illness.
Rating Note: Moisture ingredient is not scored. However, the additional moisture in can foods are of great benefit to cats and to a lesser extent dogs.
To learn more…
…about BPA Click Here and Here
…about Carrageenan Click Here
Susan's Comments
Sodium Selenite is not noted as a 'minus' in cat foods because the FDA has not approved the safer selenium yeast ingredient for use in cat foods.
To explain the rating – only the first five ingredients – the majority of the food – are rated and listed in bold type. Grey Font ingredients imply ingredients providing pets little to no nutrition, and Red Font ingredients are Red Flag ingredients that are potentially dangerous to pets. Quality ingredients are listed in bold black font. Five quality ingredients gives the pet food a five Paw Print rating. Four quality ingredients gives the pet food a four Paw Print rating, and so forth. Four Paw Prints is the highest rating possible for a canned pet food. Do not rely on the paw print rating alone; read the Plus/Minus information and manufacturer information at the top of each page.
Petsumer Report is a division of TruthaboutPetFood.com and is not downloaded to your computer. All subscribers access Petsumer Report™ through a User Name and Password system. If you have not subscribed to Petsumer Report™ and would like to – click here
Wishing you and your pet(s) the best,
Susan Thixton
Pet Food Safety Advocate
Author, Buyer Beware
Co-Author Dinner PAWsible
TruthaboutPetFood.com
PetsumerReport.com
What's in Your Pet's Food?
Is your dog or cat eating risk ingredients?  Chinese imports?  Petsumer Report tells the 'rest of the story' on over 2500 cat foods, dog foods,  and pet treats.  30 Day Satisfaction Guarantee. www.PetsumerReport.com
Have you read Buyer Beware?  Click Here
Cooking for pets made easy, Dinner PAWsible


Are you subscribed to Truth About Pet Food Newsletter?  Click Here to subscribe
Follow Truth about Pet Food on Twitter
Become a Fan of Truth about Pet Food, Dinner PAWsible, Buyer Beware on Facebook
Find Healthy Pet Foods in Your Area Click Here