Petsumer Report Review of the Month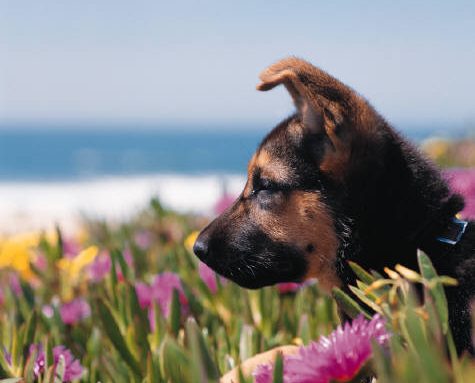 June 2011 Petsumer Report reviews 6 new dog foods from Answers; 6 new dog foods from Freshfetch; 3 new cat foods and 15 new dog foods from Nutram; 3 new dog foods from Nutrisource; and 43 new cat foods from Nutro.  A total of 76 new reviews added this month.
Petsumer Report Online provides reviews, grade of ingredients, country of origin information, warning of risk ingredients, FDA recall information (and more) for 842 cat foods, 121 cat treats, 1207 dog foods, and 318 dog treats; a total of 2488 pet product reviews.
FreshFetch Pet Foods
FreshFetch Pet Foods are manufactured in Southern California in a "catering kitchen".  FreshFetch kitchen is operated under Serv-Safe certification; the same certification used for restaurants and catering.  For more information visit www.FreshFetchPetFoods.com
Real Meals for Dogs Beef Recipe
Ingredients: USDA Choice Top Round of Beef Trimmed to 1/4″ fat, Russet Potato, Sweet Potato, Fresh Green Peas, Crisp Young Carrots, Fresh Ripe Blueberries, Ocean Kelp, Cold-Pressed Olive & Wild Salmon Oil, Brown Flaxseed, Natural Vitamins & Minerals.
Red Flag Ingredients: None
US Only Ingredients: Yes excluding lamb from New Zealand
Natural Preservatives: Yes
Shelf Life: 9 months frozen
Crude Protein: 12% Crude Fat: 9% Crude Fiber: 2% Moisture: 69%
Rating: 
Plus: The FreshFetch Representative told me ingredients are human grade/human quality (Grade A chicken, turkey and salmon – Prime or Choice beef and lamb).  Vitamins and Minerals are food-derived, human grade, sourced from Utah.  Contain kelp and flaxseed – health promoting ingredients.
Minus:
To explain the rating – only the first five ingredients – the majority of the food – are rated and listed in bold type. Grey Font ingredients imply ingredients providing pets little to no nutrition, and Red Font ingredients are Red Flag ingredients that are potentially dangerous to pets. Quality ingredients are listed in bold black font. Five quality ingredients gives the pet food a five Paw Print rating. Four quality ingredients gives the pet food a four Paw Print rating, and so forth. Four Paw Prints is the highest rating possible for a canned pet food. Do not rely on the paw print rating alone; read the Plus/Minus information and manufacturer information at the top of each page.
Petsumer Report is a division of TruthaboutPetFood.com and is not downloaded to your computer. All subscribers access Petsumer Report™ through a User Name and Password system. If you have not subscribed to Petsumer Report™ and would like to – click here
Wishing you and your pet(s) the best,
Susan Thixton
Pet Food Safety Advocate
Author, Buyer Beware
Co-Author Dinner PAWsible
TruthaboutPetFood.com
PetsumerReport.com
What's in Your Pet's Food?
Is your dog or cat eating risk ingredients?  Chinese imports?  Petsumer Report tells the 'rest of the story' on over 2500 cat foods, dog foods,  and pet treats.  30 Day Satisfaction Guarantee. www.PetsumerReport.com
Have you read Buyer Beware?  Click Here
Cooking for pets made easy, Dinner PAWsible

 
Are you subscribed to Truth About Pet Food Newsletter?  Click Here to subscribe
Follow Truth about Pet Food on Twitter
Become a Fan of Truth about Pet Food, Dinner PAWsible, Buyer Beware on Facebook
Find Healthy Pet Foods in Your Area Click Here