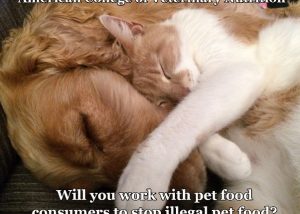 A consumer was recently bashed by an animal food nutritionist, claiming consumers are "stupid" and "have no clue". My response ...
Read More

This website and the advocacy efforts of its author Susan Thixton are 100% supported by pet food consumers. Please help support pet food advocacy work.
To learn more Click Here
The Pet Food Test Results
Read the testing results of the first ever consumer funded in-depth pet food testing project. Click Here
If your pet has become ill or died linked to a pet food,
report the issue to FDA and your State Department of Agriculture.
Video from Friend Rodney Habib (follow him on Facebook!)